The Hollingworth Prize for poetry
The Hollingworth Prize is awarded biennially for a chapbook-length manuscript of poems. The award encourages an editorial culture in literature by pairing the winner with an experienced poet for a period of developmental editing. The finished chapbook is then published by Sine Wave Peak and Partus.
Submissions to the 2020 Hollingworth Prize are accepted between 01 August – 30 September 2020.
.
how to submit
Submissions should consist of a chapbook-length selection of original poems by a single poet.

No translations or collaborations can be accepted.

Please submit a minimum of 14 pages and a maximum of 28 pages of poetry.

The deadline for submission is 12 midnight GMT on Wednesday, 30 September 2020.

In the online application form (in the Cover Letter field), please include a short bio and outline your writing practice.

Combine all poems into a single file and attach only one document. Give each poem a new page.

Submissions are via our Submittable page only. Please follow the link below: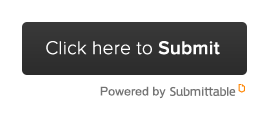 further information
All submissions will be read blind.

The finalists will be selected by the editors at Partus and SWP, with no preliminary sifters used. The winning poet will then be chosen by the editors in collaboration with the mentor, who will give editorial guidance and feedback to the winner over a period of months. After this period of developmental editing, the manuscript will receive further editorial review from the editors. The completed manuscript will be co-published by SWP and Partus in 2021.

The winner must be willing and available to take part in this period of editorial development prior to publication of the work.

Manuscripts with a strong, sustained conceptual arrangement may require some elucidation in addition to the poems, and there is a chance to provide this extra information in the aforementioned Cover Letter field in the online application.

The competition is open to poets of any age, resident anywhere in the world, who have not previously published a full collection. Poets who have previously published pamphlets are eligible.

The poet cannot have a book or pamphlet forthcoming with another publishing house in 2020/2021. If there are exceptional circumstances, email the organiser at partus@partuspress.com.

All poems submitted must be your own original work, written in the English language. The poems in the manuscript may have been previously published in magazines and anthologies but not in a pamphlet or a collection.

Entrants will be contacted with a response to their submission in October 2020, and the winner will be announced publicly shortly thereafter

. All submissions will be responded to, though we cannot provide feedback on unsuccessful applications.

Simultaneous submissions are allowed but please let us know straight away if your pamphlet has been accepted elsewhere.

Entry to the 2020 Hollingworth prize costs £12. The fee is not refundable.

We offer a limited number of free entries for writers on a low income. Please email us at partus@partuspress.com



.
The winner of the 2018 Hollingworth Prize was Naomi Morris, who was mentored by Richard Scott..Dominic Leonard and Daisy Syme-Taylor were runners-up. Read about the 2018 prize here. Naomi's pamphlet, Earth Sign, was published in spring 2019.
.
.